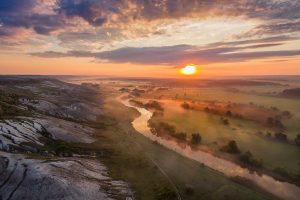 In Ukraine, each national park has a research department that actively uses GIS software and hardware for their daily field inspections. The SCGIS Ukraine team maintains connections with the research departments of national parks through our annual "GIS and Protected Areas" conference.
Dvorichansky National Park is located in the northeastern part of the Kharkiv region, in the Oskol River valley. It is characterized by chalk hills that extend across its territory. Despite being occupied during a full-scale invasion, the park's natural environment continues to thrive, despite the challenges of shelling and occupation. Consequently, scientists are working to observe, analyze, and document these changes.

During their time in the park, the staff of Dvorichansky National Park research department continued their work. The head of the department Volodymyr, who regularly participates in our annual GIS in Conservation conferences, mentions that they were well-informed about the movements of military columns, patrol routes, and checkpoints. This knowledge enabled them to navigate around these obstacles and halt their work whenever helicopters were spotted. In the field, they conducted phenological observations (analyzing natural phenomena related to seasonal changes in climate), collected field samples as part of entomological studies (the science of studying insects), and carried out botanical monitoring programs.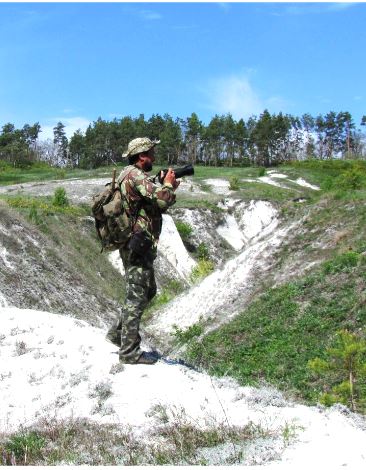 Despite limitations, they still managed to conduct these monitoring programs, albeit in a condensed format. Currently, the park is in a region where shelling occurs, but it is considered a liberated territory. To support such work, we want to ensure the basic needs of the scientific departments of our National Parks, such as electricity, communications, and heating. Please share the SCGIS GoFundMe campaign: https://gofund.me/95ae5403. Thanks for your support!